Estate planning when you have adult children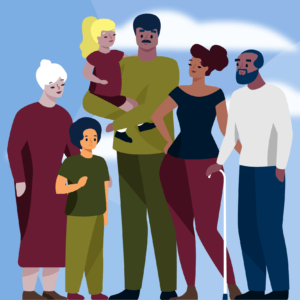 At Your Caring Law Firm, we recognize that all families are modern families! Very rarely do we see generations of family where there are not blended families, special children, and some very complicated situations.
We are creative, sophisticated planners with strong business and tax backgrounds. We devote many hours annually to our own education, so that as legislation changes, we give our clients every possible advantage and consideration in their plans.
Planning around your dreams and concerns at this stage is a cornerstone of our practice. Most of our blogs and articles are written with some humor, but we sincerely recognize the richness of family, and the many challenges in protecting its traditions, legacy, and assets.
If there are relatively few assets in my estate, won't a Will suffice?
Yes, that is a possibility. We also find that many people underestimate the complexity of their estate as well as their assets. Even if your estate is not large enough to be taxable, it can still benefit you to make sure that what is passed on to your children is protected from predators, creditors and their exes. We can help you weigh the benefits of a will-based or trust-based plan.
Please see our popular blog, If an Estate Plan were a Car
Resources for married estate planning
If you're curious about how  Will-Based Plans and Trust-Based Plans are different, this is one of our most popular articles.
We hope that this collection of blog articles on estate planning topics may also be helpful. 
Wills
Part I & Part II video shorts about the Last Will & Testament
Trusts
What does a Revocable Living Trust accomplish? (video)
Also see our guide to basic estate planning legal documents here.
Do you have adult children? If you're uncertain if they have their own legal documents in place, please send them this link to our free PDF booklet.
Everyone has an estate! An estate is everything you own. Good estate planning is not only about how you intend to pass your things and assets on after you've gotten on the bus, but it's also about how you plan to pass on your values.
Probate Concerns
Probate can be expensive and time-consuming. 
A well-thought out estate plan will also make the transition easier on your loved ones; You can help them avoid unnecessary costs and complications in probate and trust administration, make sure they are clear on your desires for funeral arrangements, and that they won't be fighting over your estate.
You can also help your family avoid court battles accusing one another of undue influence or contesting your last will and testament.