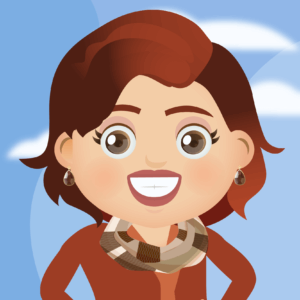 Mary Merrell Bailey, Esq., CPA* MBA MSTaxation MSAccounting
Faced with helping her own aging parents with their elder legal needs, Merrell realized that there was a need for a legal counsel who truly helps clients feel relieved and non-threatened when navigating the estate planning process. To help fill that need, she attended Barry University School of Law and received a Juris Doctorate degree, graduating valedictorian of her law school class.
As a graduate of Winter Park High School and University of Central Florida (UCF), Merrell Bailey, Founder of Your Caring Law Firm, is committed to making estate planning as safe and comfortable as possible. Practicing as an Attorney in Florida since 2001, Merrell limits her practice to planning, with a focus on end-of-life issues, the unique needs of the elderly, unmarried couples, and individuals who hope to protect their family wealth from creditors and predators. Her overall practice areas include estate planning; charitable planning; asset protection planning; family limited partnerships; non-profit organizations; and gift, estate, and generation-skipping tax planning.
Merrell also is a Certified Public Accountant* (licensed in Alabama; inactive status) and previously worked as a CPA and Chief Financial Officer for a number of businesses, concentrating in start-up high technology corporations and turn-around situations. With her dual licenses as both an attorney and a CPA, Merrell brings a strong business background to the firm, and a passion for ensuring that the rights of the elderly are protected.
While in law school, Merrell earned numerous awards, including grading on to participate in Law Review and Moot Court. She holds five business degrees from the University of Central Florida, including a B.S.B.A. in Finance and a B.S.B.A. in Accounting (1985), an M.B.A. (1989), an M.S. in Taxation (2001), and an M.S. in Accounting (2007). Merrell was honored to be inducted in the UCF College of Business Hall of Fame in 2012.
Merrell is a member of the American Institute of Certified Public Accountants; the Alabama Society of Certified Public Accountants; The Florida Bar Association; the American Bar Association; the Orange County Bar Association; Real Property, Probate and Trust Law Section of The Florida Bar Association; Tax Section of The Florida Bar Association; Law Practice Management Section of the American Bar Association; Real Property, Probate and Trust Law Section of the American Bar Association; and Taxation Section of the American Bar Association.  She has served as Vice President for Florida chapter of the American Association of Attorney — Certified Public Accountants. In addition, Merrell is an Adjunct Instructor for the University of Central Florida's College of Business Administration's Dixon School of Accounting, where she has taught Gift and Estate Taxation to rising CPAs in the Masters in Taxation program. She volunteers as a member of the Board of Trustees of the National Endowment for Financial Education.
When not counseling clients or teaching courses, Merrell loves to read, as well as volunteer with Great Dane Rescue. A member of the crew team when she was a student at Winter Park High School and UCF, she now rows at the Orlando Rowing Club.  Merrell serves as an ambassador for UCF as a member of the UCF Town and Gown Council. Merrell, her husband, and their terrible, horrible, very bad puppy, Abe Lincoln, live in Central Florida and enjoy time with their enormous extended family, most of whom live nearby.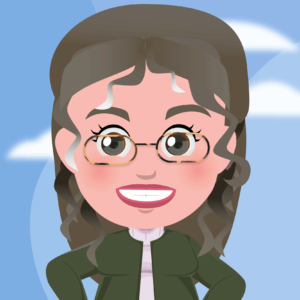 Vickie L. Parker, Paralegal
After a career spanning more than 25 years with the Estate Planning and Legacy Law Center as an office manager and Florida Registered Paralegal, Vickie now brings her expertise to Your Caring Law Firm.
Being a Florida resident for over thirty years and a longtime member of the Orange County Bar Association, Vickie has extensive familiarity with estate planning, probate, business formation and administration, and guardianship issues unique to Florida. She enjoys helping people, and especially enjoys the appreciative spirit that exists between clients and attorneys in this field of law.
Vickie is originally from Vermont, and enjoys spending time with her friends and family, including two lovely daughters and a number of pets. When she gets a little free time, she loves to read and do crafts.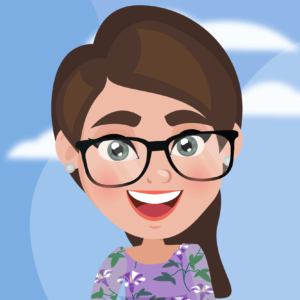 Amy Harrison, Legal Assistant
Raised in a small town in Kansas, Amy has lived in Vermont, Hawaii, and Texas before moving to the Orlando area in 2015.
After earning a juris doctorate from the University of Florida in 1998, she made the choice to switch from the legal field to full-time mom. After almost 20 years working at home, she took the opportunity to work on a part time basis at Your Caring Law Firm.
In her job as legal assistant, she supports our clients and our team wherever needed, and always with a smile on her face.
When she is not at work, she is active in her church and enjoys reading, crafting, and trips to Disney with her family.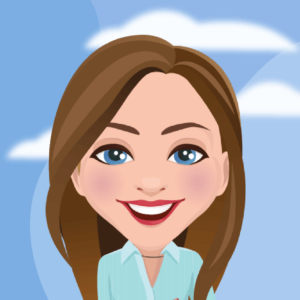 Laura Riekki, Operations and Marketing Manager
After five years of working with Your Caring Law Firm as a marketing consultant through her business Hello Marketing Dept., Laura joined the team full-time during the pandemic in order to bring the best of technology to both the client experience and our internal processes.
Laura earned her degree in anthropology from Rollins College. She brings two decades of experience in non-profits, sales, marketing, HR, and business development to the firm. She is eager to hear from our clients. Please contact her to share your experience: what was most important to you; what did you love about working with us; and any ideas about what else we could offer that would be meaningful?
Laura recently became a mother. Before that, she remembers her free time was spent oil painting, coaching rowing. gardening, and enjoying time with family, friends, and her Uma dog.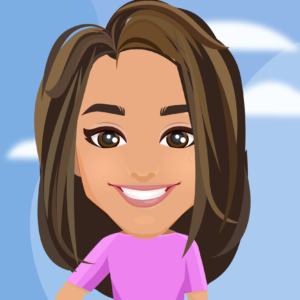 Annette Vargas, Accounts Manager
Annette is originally from Puerto Rico and is fluent in English and Spanish. She earned her Bachelor's Of Science degree in Nutrition Science with a minor in Public Health Administration. Throughout her professional career she has been a leader in administration, accounting, and management. Our clients and staff appreciate her helpful nature, especially her initiative and perseverance. 
Annette is very involved in church and the community. She volunteers her time to assist in administrative work for various organizations and serves the community to help others in need.