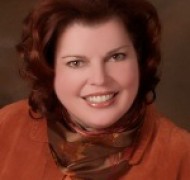 Mary Merrell Bailey Esq., CPA* MBA MSTaxation MSAccounting
Founder
Faced with helping her own aging parents with their elder legal needs, Merrell realized that there was a need for estate and probate attorneys who can help clients feel relieved and non-threatened when navigating the estate planning process. To help fill that need, she attended Barry University School of Law and received a Juris Doctorate degree, graduating valedictorian of her law school class.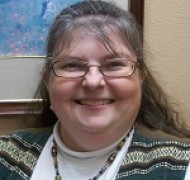 Vickie L. Parker, FRP
Paralegal & Office Manager
After a career spanning more than 25 years with the Estate Planning and Legacy Law Center as an office manager and Florida Registered Paralegal, Vickie now brings her expertise to Your Caring Law Firm.
Being a Florida resident for over thirty years and a longtime member of the Orange County Bar Association, Vickie has extensive familiarity with estate planning, probate, business formation and administration, and guardianship issues unique to Florida. She enjoys helping people, and especially enjoys the appreciative spirit that exists between clients and attorneys in this field of law.
Vickie is originally from Vermont, and enjoys spending time with her friends and family, including two lovely daughters and a number of pets. When she gets a little free time, she loves to read and do crafts.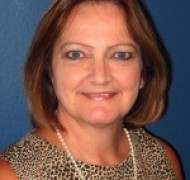 Janet M. Scott, FRP
Paralegal
When describing Janet Scott, many will use the words "caring," "reliable" and "compassionate." Janet has applied these attributes to her more than 39 years of legal experience. With Your Caring Law Firm, she concentrates in the areas of estate planning, probate, guardianships, family limited partnerships, corporate law, special needs trusts and Medicaid planning.
Janet was born and raised in Delaware and from the time she was in high school knew she wanted a career in the legal field. Upon graduating from the University of Delaware, Janet moved to Miami, Florida where she continued her legal career. In 1990 Janet and her family moved to Orlando to open the Maitland branch office of a Fort Lauderdale-based law firm.
Janet resides in Central Florida with her husband and their two children. Janet is active in her church and enjoys reading and music. She is also a NASCAR and UCF football fan. Both she and her husband enjoy spending time with numerous family members residing in the Central Florida area, including their 5 grandchildren.
Janet has attained Florida Registered Paralegal status from the Florida Bar and is also a member of the Central Florida Paralegal Association, Inc.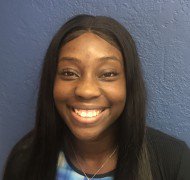 Kiara Levitt
Client Assistant
Raised by her grandparents, Kiara grew a passion for helping others, especially the elderly. When she wasn't assisting her grandparents, she would volunteer at nursing homes.  Born and raised in Birmingham, Alabama, Kiara obtained her Bachelors degree in Social Work at Alabama State University. Upon graduating in 2017 she moved to Orlando, Florida to continue her education. She will obtain a Paralegal/Legal Assistant degree from Seminole State College. She hopes to go further to Law School and obtain her Juris Doctorate degree.  Kiara is daring and adventurous and enjoys spending time with friends and family.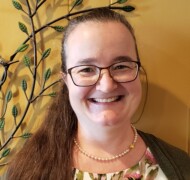 Amy Harrison
Legal Assistant
Raised in a small town in Kansas, Amy has lived in Vermont, Hawaii, and Texas before moving to the Orlando area in 2015. After earning a juris doctorate from the University of Florida in 1998, she made the choice to switch from the legal field to full-time mom. After almost 20 years working at home, she took the opportunity to work on a part time basis at Your Caring Law Firm. In her job as an office assistant, she supports this amazing team wherever needed from e-filing documents with the Court to scanning and destroying files, and always with a smile on her face. When she is not at work, she is active in her church and enjoys reading, crafting, and trips to Disney with her family.