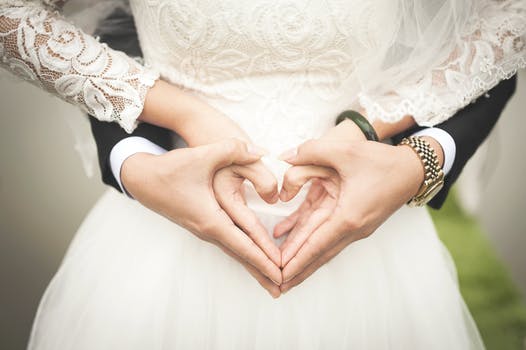 Married Estate Planning (with no children)
Even without gorgeous weddings, anniversary parties, and worn-thin bands, marriage is a beautiful thing. Consider all of the financial and legal benefits marriage offers!
However, even married couples don't have all of the rights and protections that they will want to have in place. You and your spouse will name other family members or loved ones as Personal Representatives of your estate, after you name each other. If choosing those alternate Personal Representatives is problematic, our firm is able to make introductions to professional care managers.
We are here to help you make the most of your legal standing in creating a comprehensive estate plan!
.
Frequently Asked Questions

Is an estate plan truly necessary if we don't have children?

Absolutely! Couples without kids usually plan for their spouse to act as agent or health care advocate. But a well-formed estate plan will provide for you and your spouse in case you are unable to serve each other in these roles.

As spouses, aren't we already entitled to each other's assets and property?

Yes, however estate planning documents are about much more than that. For example, your spouse is limited in what they can do to help you legally and financially unless you appoint them as your agent in a Durable Power of Attorney document.

In the event that one of you "gets on the bus," a good estate plan is the difference between a seamless transfer of assets and a difficult probate.

Understanding Estate Planning

Whether you are a newlywed, or you've been happily married for years, you need an estate plan!

An estate plan consists of legal documents that will help protect your assets; your advance directives in the event of an emergency; and smart strategies for the preservation and growth of your wealth. If you and your partner see children in your future, or imagine that you will make charitable contributions, estate planning will help you create the legacy you want.

This article was originally written for newlyweds, though it's a very good summary of financial and legal planning for any married couple.

If you're curious about how Will-Based Plans and Trust-Based Plans are different, this is one of our most popular articles.

Wills

Part I & Part II video shorts about the Last Will & Testament

Trusts

What does a Revocable Living Trust accomplish? (video)

Also see our guide to basic estate planning legal documents here and our guide to documents for young adults.

We hope that this collection of blog articles on estate planning topics may also be helpful.